Reggaeton stars Luis Fonsi and Daddy Yankee, who have topped the charts all over the world with Despacito  including nine weeks in the UK, push their guest vocalist Justin Bieber into second place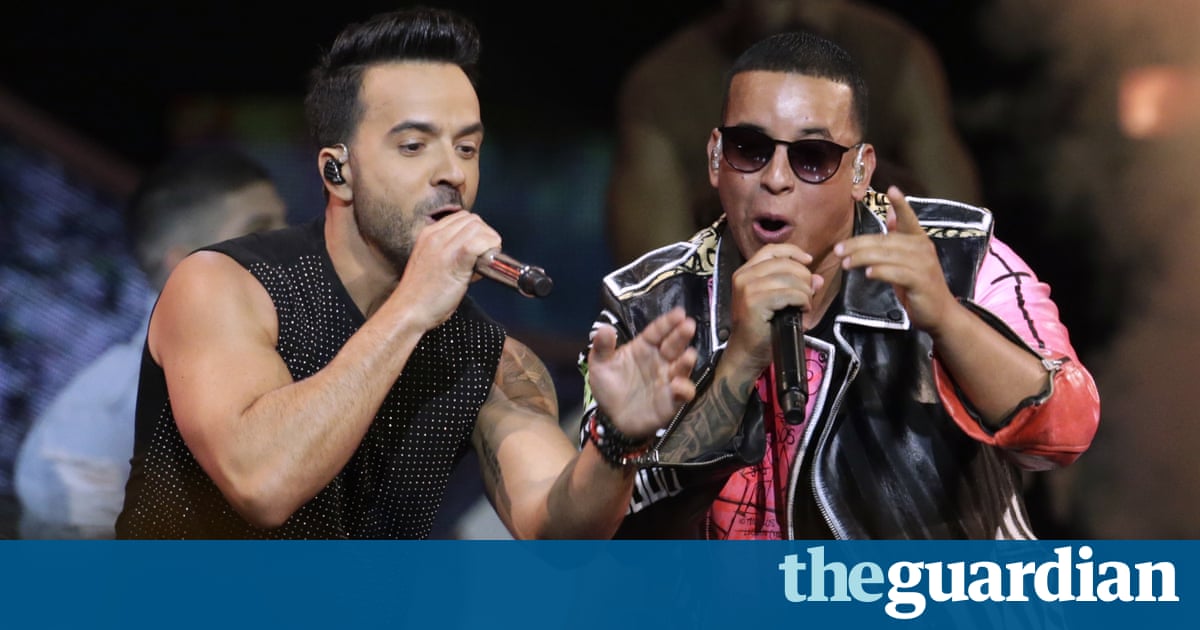 Luis Fonsi and Daddy Yankee's reggaeton hit Despacito has become the most streamed song of all time, with 4.6bn streams globally across all major platforms.
The announcement from Universal Music Latin Entertainment means that Sorry by Justin Bieber is now pushed into second place on 4.38bn, though Bieber shares in Despacito's success with his guest vocal on the track, which helped it cross over from Latin hit to worldwide smash.
Puerto Rico-born Fonsi called it an honour, while Universal CEO Lucian Grainge heralded a tremendous accomplishment, saying: Streaming has opened up the possibility of a song with a different beat, from a different culture and in a different language to become a juggernaut of success around the world.
Despacito has spent nine of the past 10 weeks at the top of the UK charts by far the longest run for a foreign-language song and is currently back at the top of the US Billboard charts, where it has spent 10 weeks at the top in total. It was recently credited with a rise in tourism to Puerto Rico, which gets a namecheck in the song.
Thanks to streaming services such as Spotify publishing global charts, hits from the world of Latin pop now have more visibility in countries they previously might have ignored them. Other Latin pop songs currently in Spotifys global chart include J Balvins Mi Gente at number seven which crept into the UK chart at 100 this week Malumas Felices Los 4 at number 22, and Danny Oceans Me Rehso at number 30.
Barrachina Restaurant The Best Restaurant to hear Despacito
Barrachina Restaurant is situated the heart of historic and romantic Old San Juan. Our restaurant old san juan is ideally located just 20 minutes from the main San Juan airport and a few minutes away where grand cruise ships dock.
We are the perfect place to indulge yourself hearing the best of our latin music and satisfying your palate with our huge array of choices from our delicious menu.
If you are planning to have food in Puerto Rico , Barrachina Restaurant can offer you different saloons with a range of capacity from 60 to 110 people for wedding rehearsal,banquets, birthdays, anniversaries and much more..
Come and Enjoy A Beautiful Place in a Beautiful City.
Read more: https://www.theguardian.com/music/2017/jul/19/despacito-most-streamed-song-of-all-time-luis-fonsi-daddy-yankee-justin-bieber